Portable Rock Walls & Bungee Jumps
Our rock walls have traveled throughout the New England region to summer and fall fairs, spring field days, college events, private parties as well as corporate events. Our combo unit is great for all ages and with our highly trained staff will be there to ensure fun is had! Thousands have climbed our rock walls, but few have beat the clock to win some cash! Reach out to us for more information about having the one of our walls or bungee units at your next event!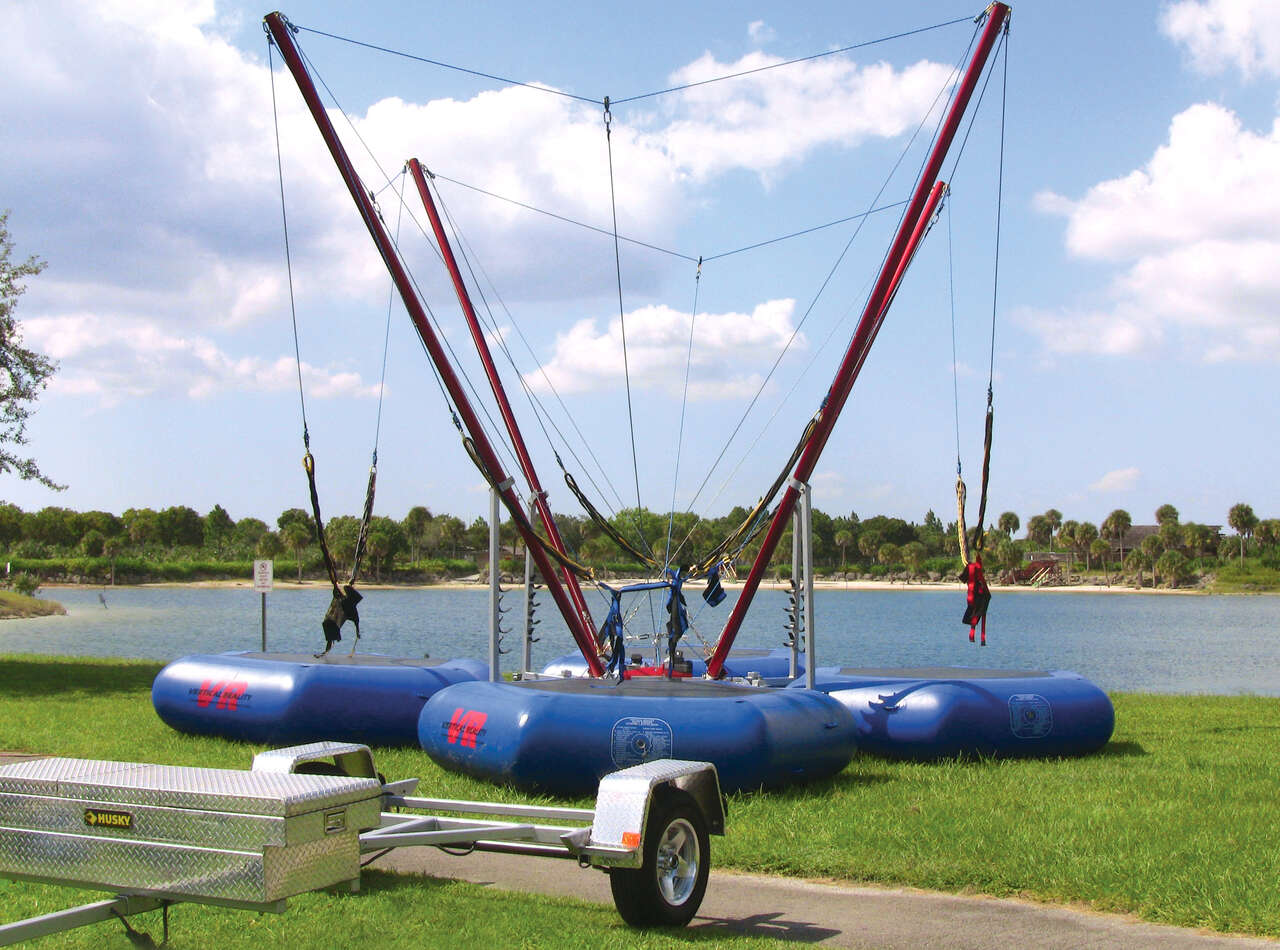 4 Station
Bungee Jump!
NEW TO US IN 2023! This is a hit for all ages and a fantastic option for community events, camps, schools, and family days! This 4 station bungee jump provides the opportunity for four participants to jump simultaneously. Jump on up and check out the views!
More Info
Cruise &
Climb
This is our newest rock wall that joined us in 2021. This is a rock wall only, with no option for the combo unit. Great for birthday parties, camps and town events!
More Info