Host Your Own Casino Night
Why
Us?
We are pleased to announce that we bought Casino Party Productions and it is now under our new management and serving more of New England than ever before! We are looking forward to hosting your corporate event, company party, charitable fundraiser, poker night, or private party. Bachelor and Bachelorette parties are always popular with us! With over 15 years of experience in the entertainment industry, we have the knowledge, staff and expertise to make your special event an unforgettable one! Our clients include: restaurants, chambers of commerce, retail stores and residential customers, JC Penney, Eastside Grille & Outback Steak House and local car dealerships just to name a few. Our dealers are well-versed in their games and our pit boss is available to answer any gaming questions and explain subtle nuances of games of chance.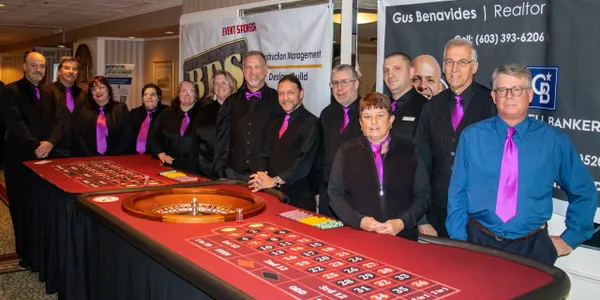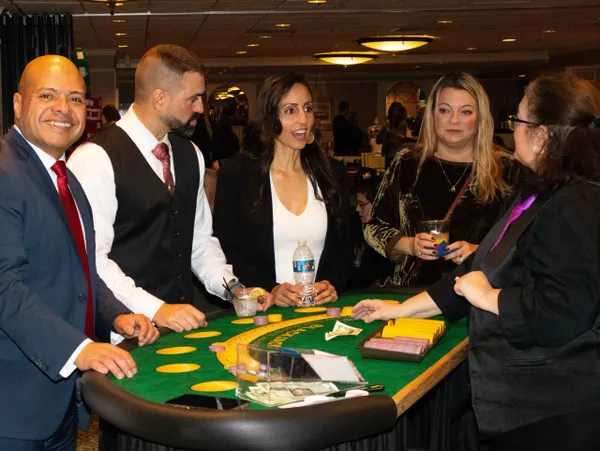 Play The Best
Casino Games
Blackjack
Craps
Money Wheels
Over/Under
Poker
Red Dog (Hi-Lo)
Roulette
Texas Hold'Em
Personalized
For Your Experience
4 hours of fun!
Professional dealers in uniform to bring the experience to life
Cashier and gaming chips included.
Custom printed "Funny Money" with your logo, design etc. (if received 14 days prior to event).
Guaranteed crowd-pleaser
Professional entertainment
Leaves your guests wanting more!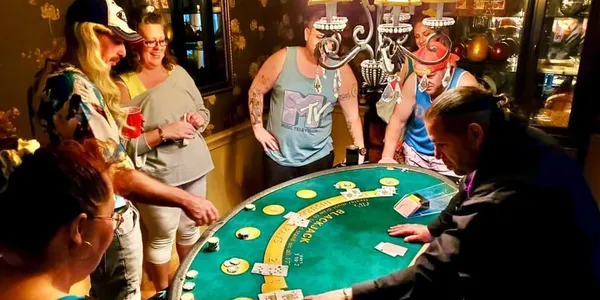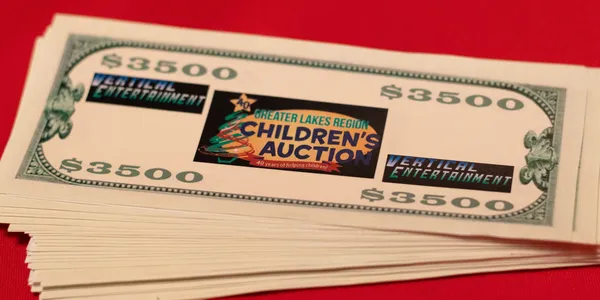 How Does
This Work?
We print you "Funny Money" with your company logo or picture of the boss in the center. You distribute the money anyway you choose. Your guests, at their leisure, exchange their Funny Money for casino chips from our cashier. For those guests not familiar with the different games, we explain how to play and deal some practice hands. After the games close, your guests turn their chips back in for Funny Money. You hold an auction for prizes that you can keep secret or promote prior to the party to get people to attend. Blind auctions are the most fun, there is nothing more hilarious then seeing someone bidding $500,000 for a roll of toilet paper! All you do is gather the prizes and have someone announce the auction and we provide the fun! Keep in mind, we have DJ and Photography Services to add to capture the best moments of your party and have some tunes to go along with it!
I want to learn more!